TJ Morris, aka Bear of Bear Independent, takes the foundational concepts of preparedness and breaks them down to their basics so you can start working through your own plan. This course will walk you step by step through the various tactical concerns of prepping such as food, security, tools, medical, and teams. This is an ACTION tool, not just a series of informational videos. Upon completion of this course you will have a full game plan for your tribe to get prepared and be ready to weather whatever natural disaster, economic crisis, or political upheaval comes this way.
The Prepper Classroom is a series of videos originally published on the Bear Independent YouTube channel. This course takes those videos and walks you through them in a topical chapter format, providing additional notes and valuable resources to assist you in taking action – or as Bear puts it, doing the things.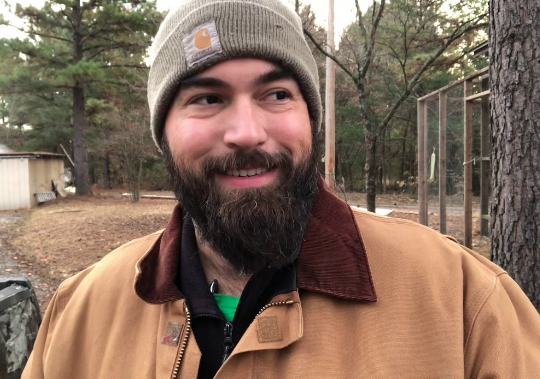 Meet TJ Morris, aka Bear
My YouTube channel started as a way for me to combat the noise and bad advice plaguing the preparedness industry. There are so many fake experts, fear mongers, and tactical elitists out there that I felt compelled to add my voice to conversation.
I remember clearly standing in my suburban North Texas kitchen, making dinner and telling my wife how cool it would be to have a YouTube channel. "So, do it" was her reply. And here we are getting close to 100,000 subscribers, constantly amazed and humbled by the people The Father has brought into our lives.
I'm a person of action and believe in taking what you know and DOING something with it. That translates in The Prepper Classroom into training others in how to prepare on their own for the potential chaos, natural disasters, economic collapse, and political and civil unrest that can upset the balance of normal in our lives.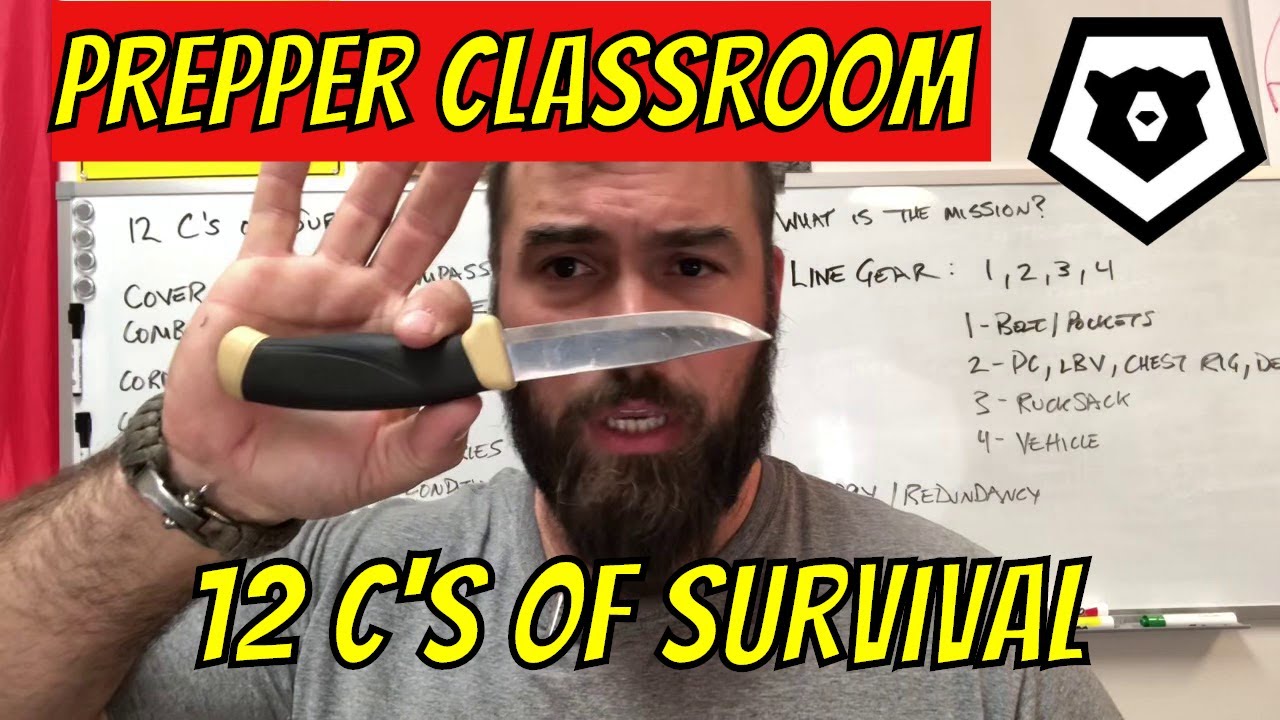 Lecture Videos
Each lesson contains a video lecture with Bear where he explains not only the what but the why and how of each topic covered.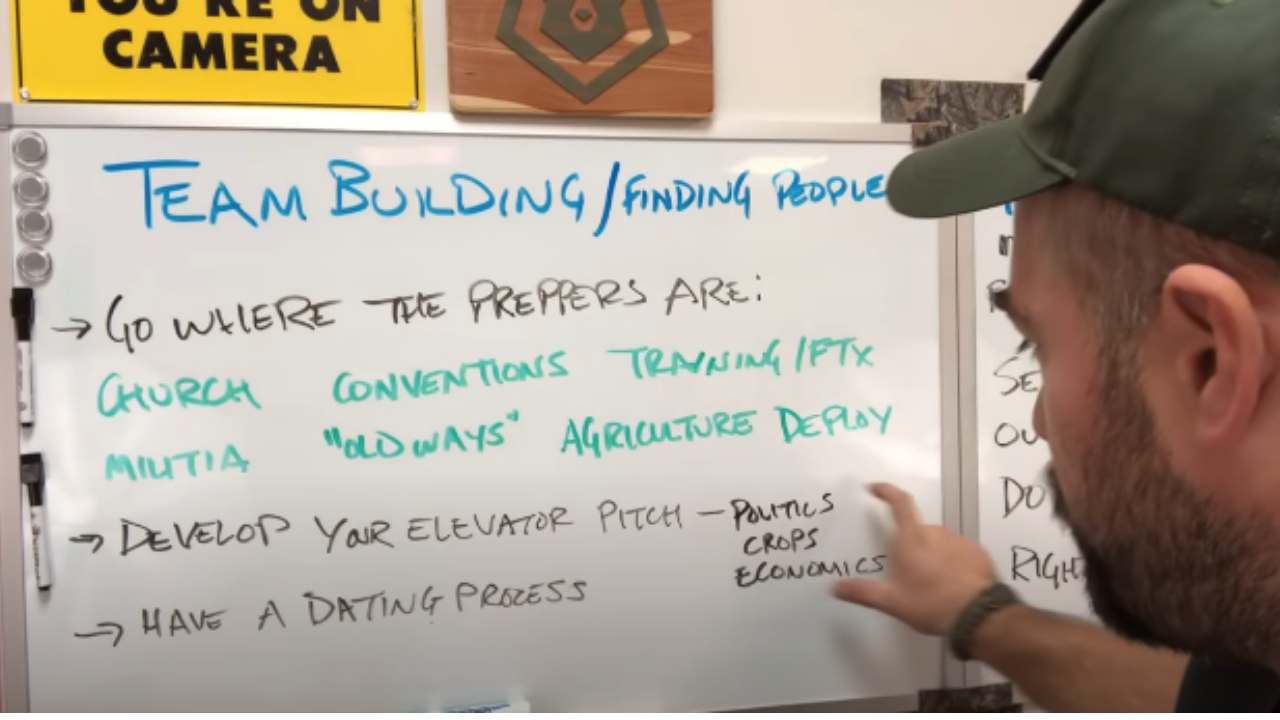 Bear's Whiteboard
Follow along with Bear on the embedded whiteboard as he highlights and even literally illustrates his way through the important points.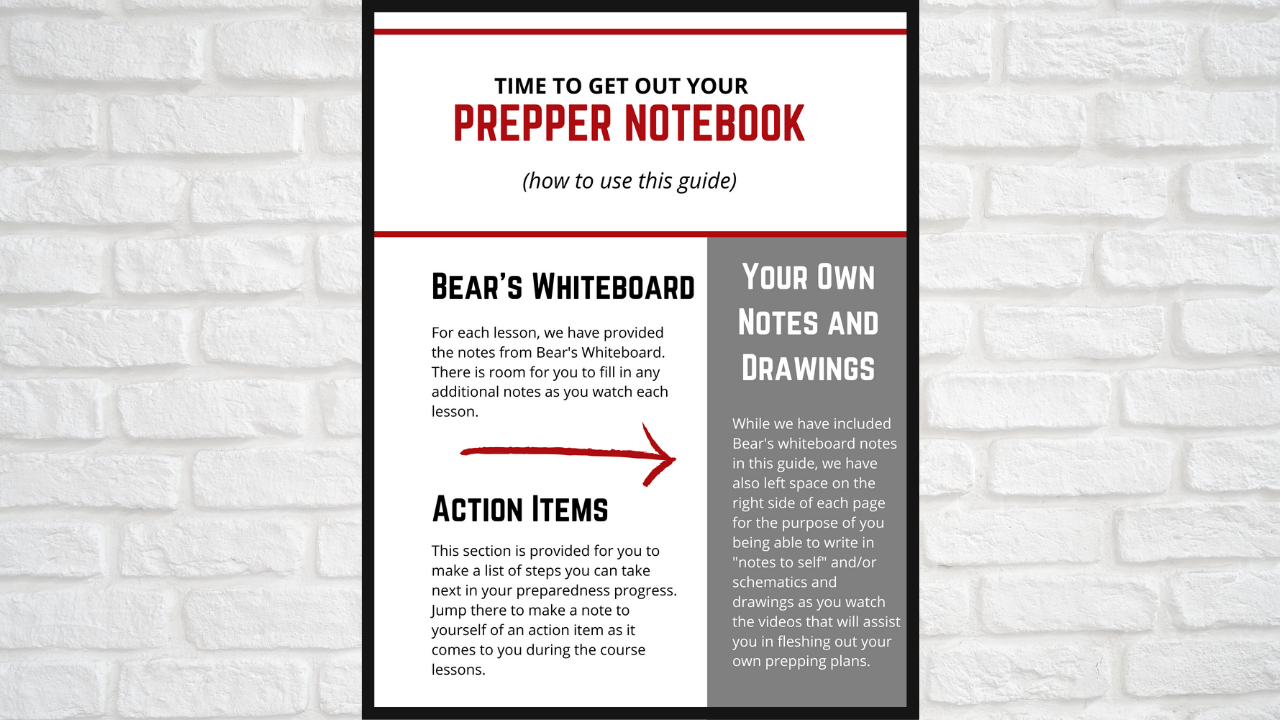 Prepper Notebook
A printable version of My Prepper Notebook, available as a full-version download, or simply download each lesson as you go.